This pattern has been sought by many crochet lovers. Finally! Here it is: the Unicorn Beanie. It has it all: a funny appearance, the ever popular unicorn motif, and an eye-catching pattern. Additionally, it is very easy to make. A few colors have been used to make the mane and it was created from RedHeart Supersaver yarns. Fell free to pick your own shades as well, so long as the yarn is medium weight.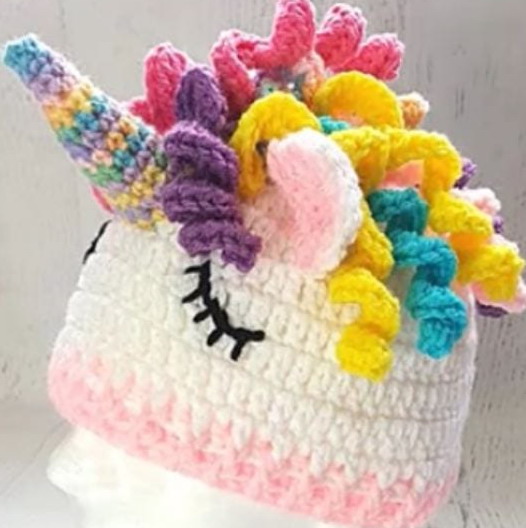 photos by Yolanda Soto-Lopez / ravelry.com
You can purchase this pattern on ravelry.com, but there is also a free video tutorial on youtube.com.