These colorful, fruity coasters are just the best placemats, that will give your table a modern and colorful feel. What's more, they're made with 100% cotton yarn, that's durable and will last you literally forever! The finished size is 11 cm x 25 cm.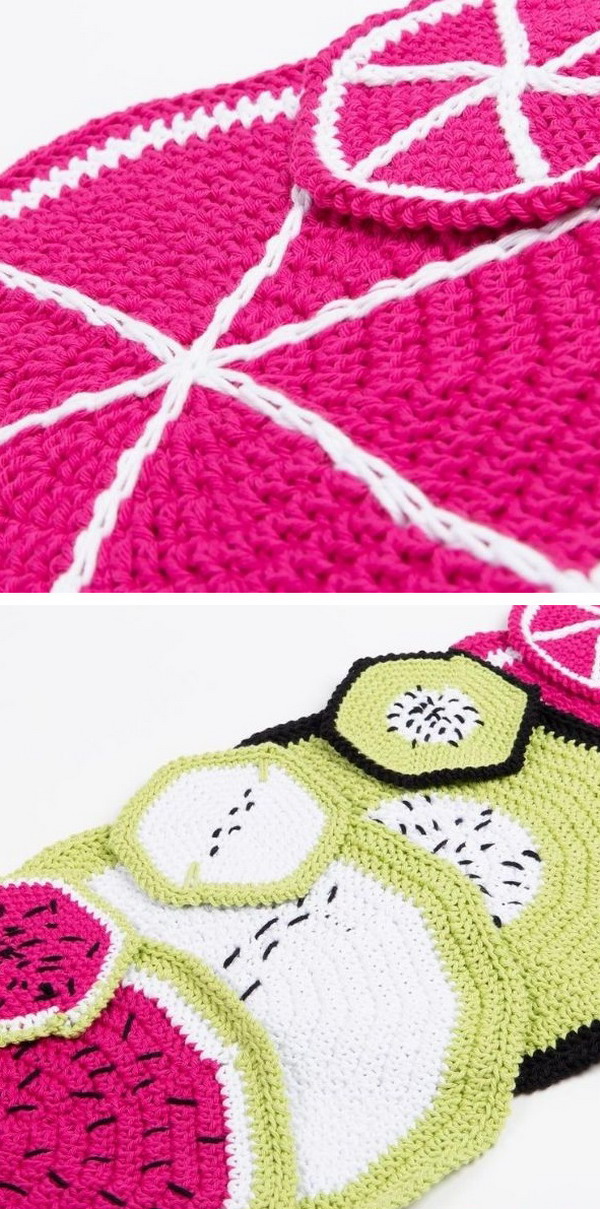 PHOTOS by Zoë Potrac /Ravelry.com
Find this free pattern on deramores.com, or check out more on Ravelry page here.