For Home
Designed by Pippin Poppycock
This lovely cushion is a 16 inches round pattern, that's inspired by the earliest and best preserved mosaic monuments, which can be seen in the Mausoleum of Galla Placidia in Ravenna, Italy. And i must admit, that it truly looks like a stained glass.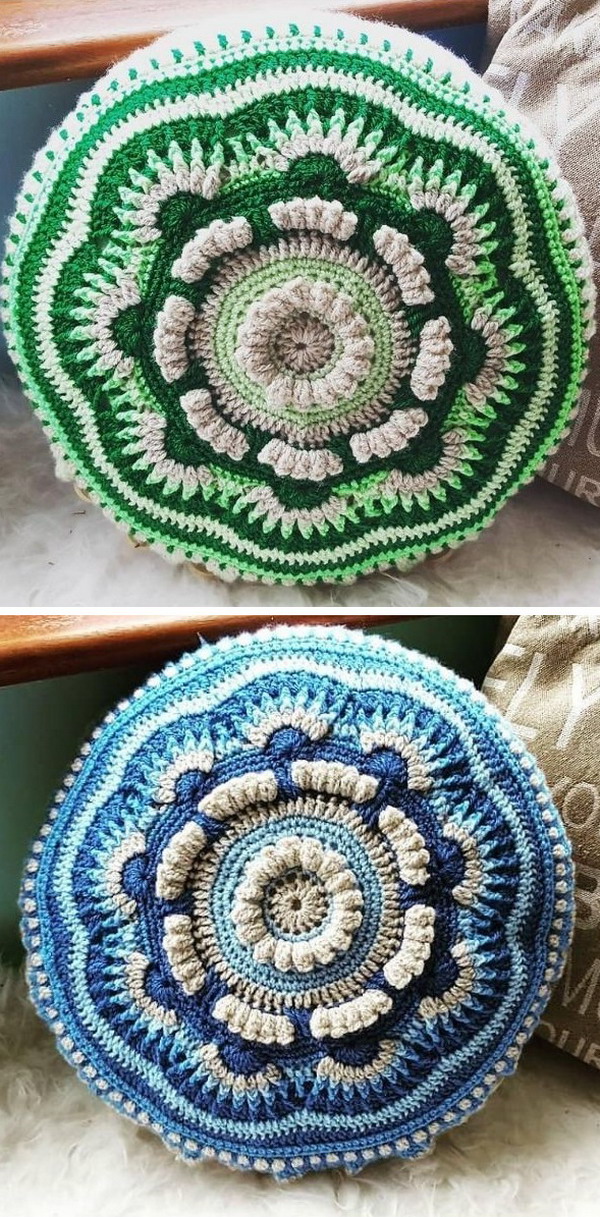 PHOTOS by yarnchitect-89 / Ravelry.com
Find original free pattern on pippinpoppycock.com, or read more about it on Ravelry.