These fun knitted sweaters are just perfect for sisters and friends! Even if you go for a different color with every sweater, they will look absolutely adorable. It's a child's dream to have matching outfits with their friends / siblings!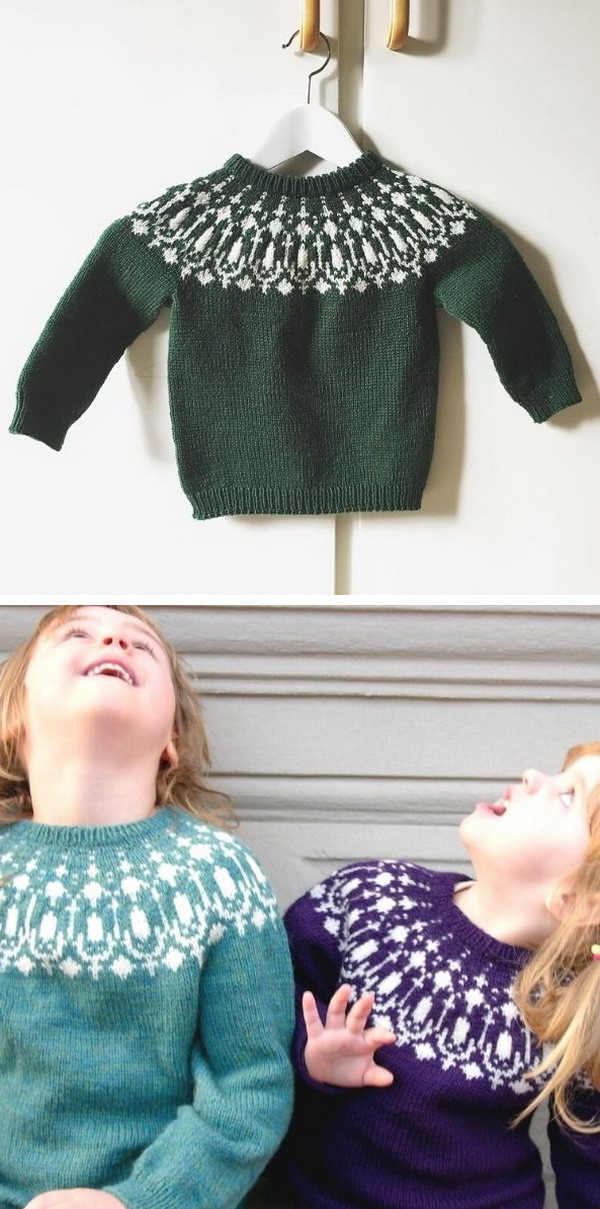 Top photo is by Isabella H / Ravelry.com and bottom photo is by jgrahm / Ravelry.com
Find original free pattern on Ravelry.