Designed by Hobbii Design
Red is always a good color, if you're going for a children' dress, because it not only look beautiful, but it allows you to easy spot your kiddo in the crown! So practical, right? What's more, you can make a winter version of it if you want, by adding long sleeves.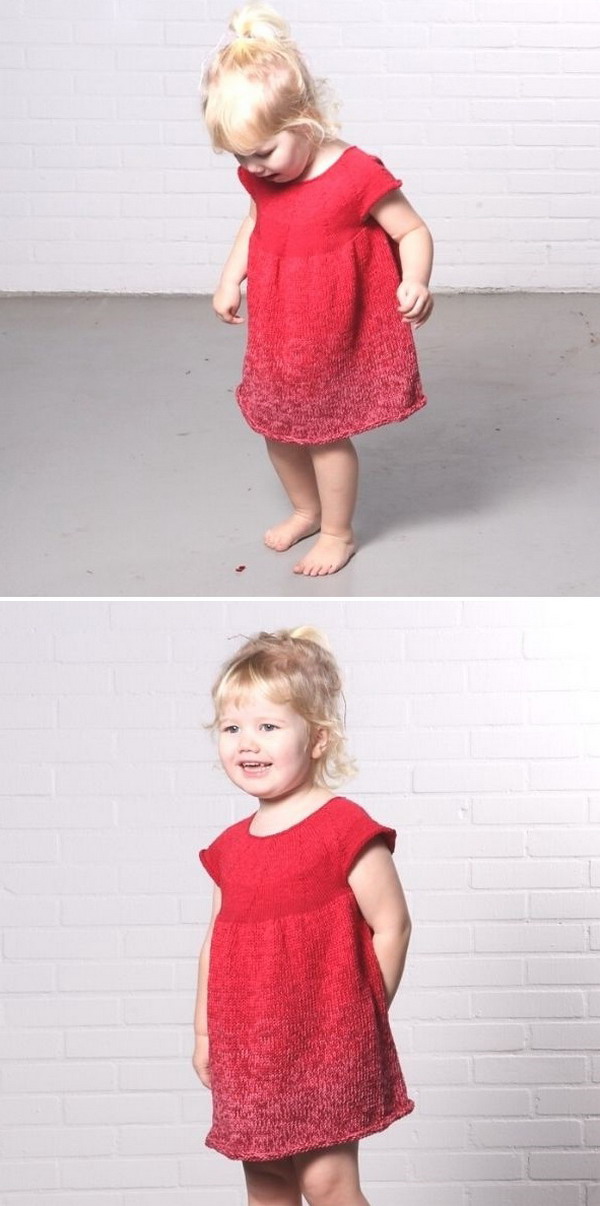 PHOTOS by Hobbii Design / Ravelry.com
Find original free pattern on hobbii.com, or read more about it on Ravelry.