Designed by Buttonnose Crochet
This project is a starting point for something bigger and more beautiful. Squared Waffle is a tutorial on how to create lovely structured waffle stitch, that can be made in any size – left as small squared potholder, or worked up into big blanket or even bedspread. It's all up to you! The technique itself is for experienced beginners.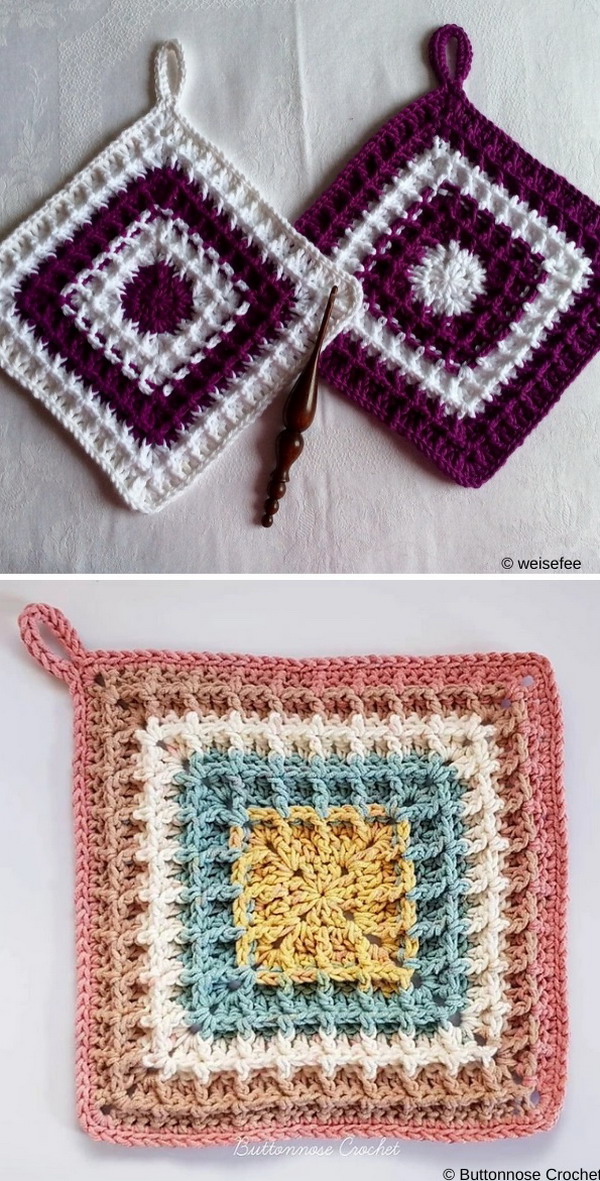 Top photo is by Buttonnose Crochet / Ravelry.com and bottom photo is by weisefee / Ravelry.com
You will find the video tutorial here. Free pattern and more info are here.