This great, repetitive blankie is such great project, that you can do without even thinking about it! In other words, it's perfect to take your mind off things, and the wavy pattern is very eye pleasing and soothing, so great for a baby blankie.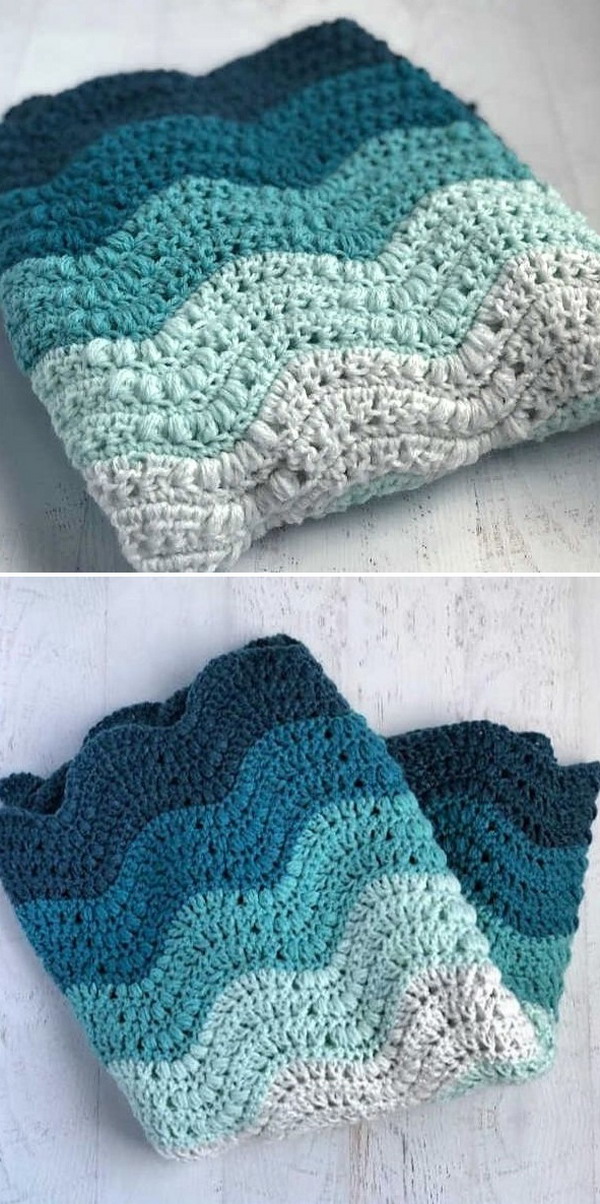 PHOTOS by Lisa Rollins / Ravelry.com
Find original free pattern on stitchinprogress.com, or read more about it on Ravelry.