Designed by Paula Garrard
I'm sure you've heard about dreamcatchers before, but how about a suncatcher? This beautiful rainbow is absolutely gorgeous and will make your room so cosy and full of colors! In other words, it's totally worth the while.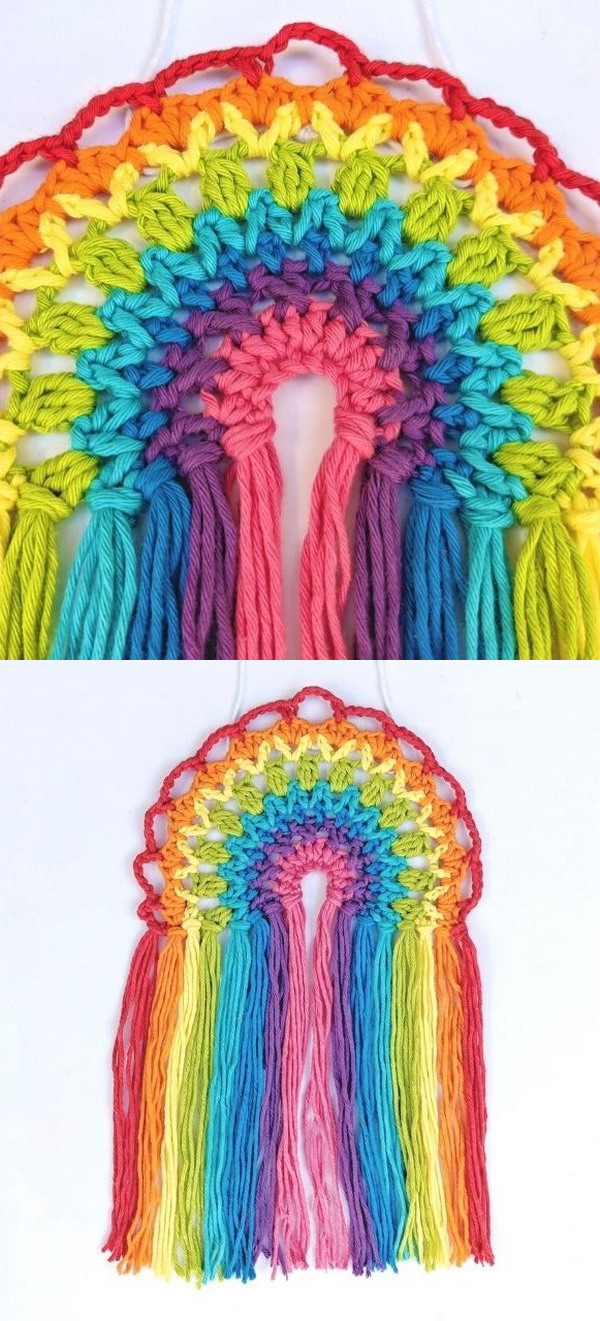 PHOTOS by Paula Garrard / Ravelry.com
Find original free pattern on paulaandthepuffling.com, or read more about it on Ravelry.