Designed by Wilma Westenberg
This beautiful cardi is available is many sizes, so you can adjust it to the one you need and make a bunch of them for your friends and family. It is a very breathable and light cover up, that's perfect for summer time!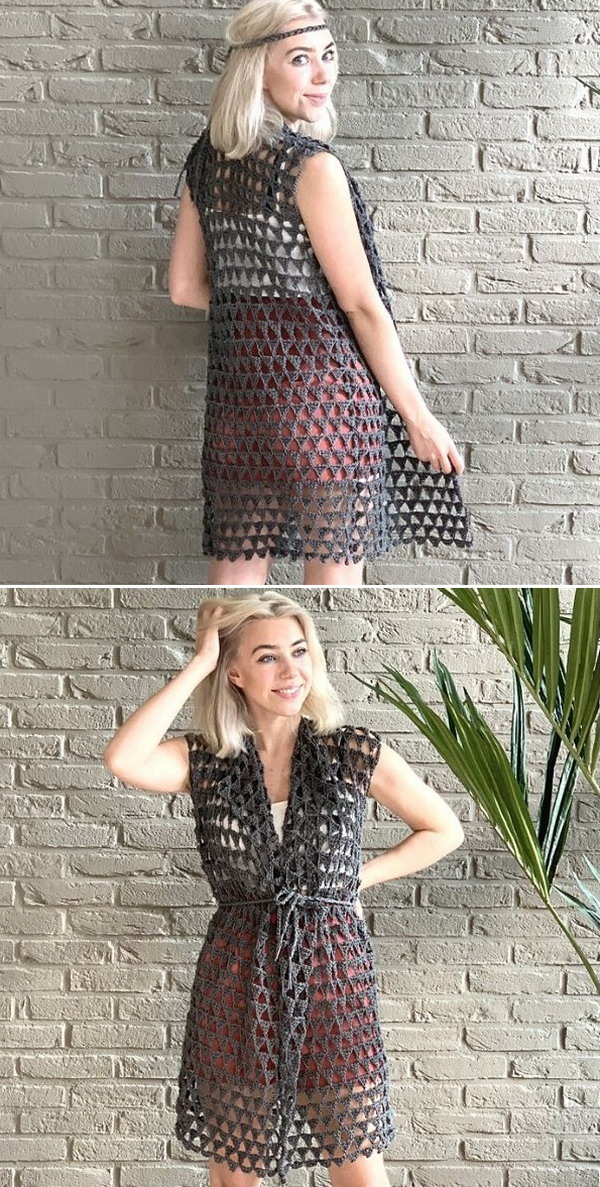 PHOTOS by Wilma Westenberg / Ravelry.com
Find this free pattern on wilmade.com, or check out more on its Ravelry page here.