Designed by Grace forthefrills
What a perfect beach sweater, right? Light and breathable, exactly how it should be. What's more, is super comfy because it's a little bit oversized with cuffed sleeves. Wear it over a swimsuit or on everyday basis.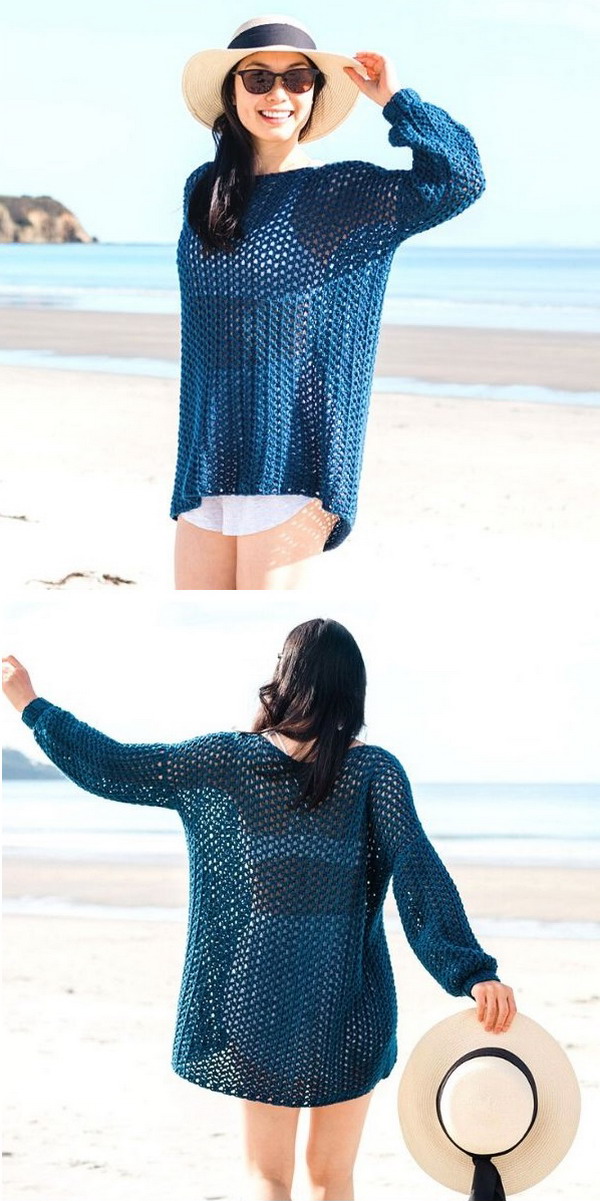 PHOTOS by Grace forthefrills / Ravelry.com
Find this free pattern on forthefrills.com, or check out more on its Ravelry page here.