You can use all the oddments of your yarn stash to complete this project. The crochet square is 15 cm x 15 cm, so it's the perfect size for a blankie or a bed throw. However, you can easily make it bigger by simply adding a few rows.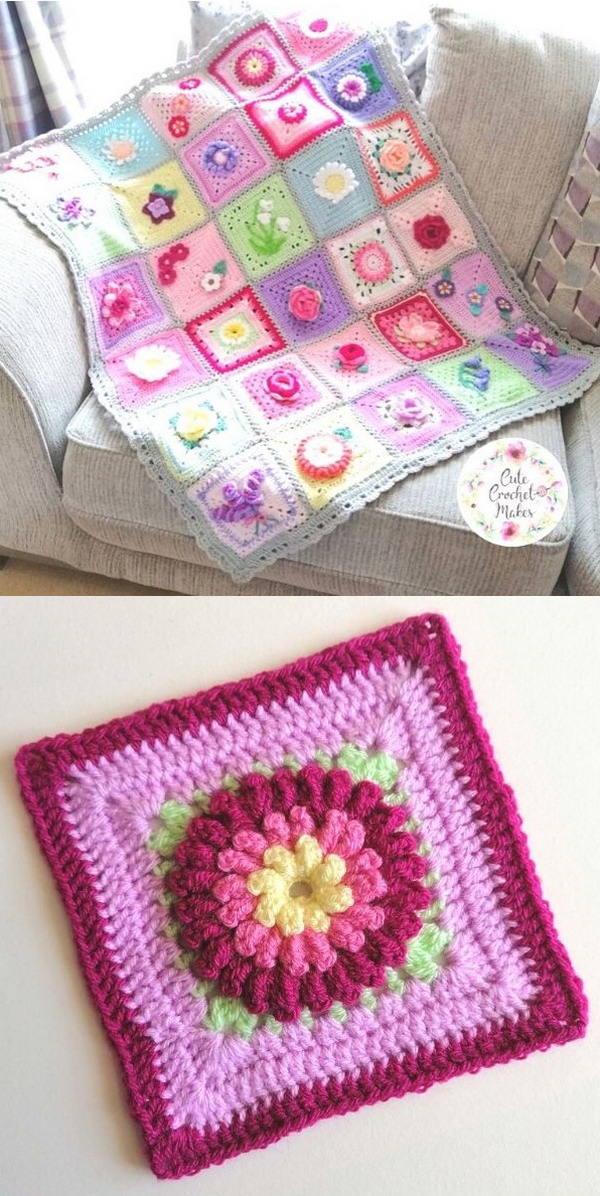 PHOTOS by Lisa Hooper / Ravelry.com
Find this free pattern on cutecrochetmakes.wixsite.com, or check out more on its Ravelry page here.