You can crochet this amazing ombre mermaid tale with this pattern. We all want mermaids to be real, right? This cute purse is a sparkle of magic in your (and your kiddos) life. It's easy to make and so beautiful!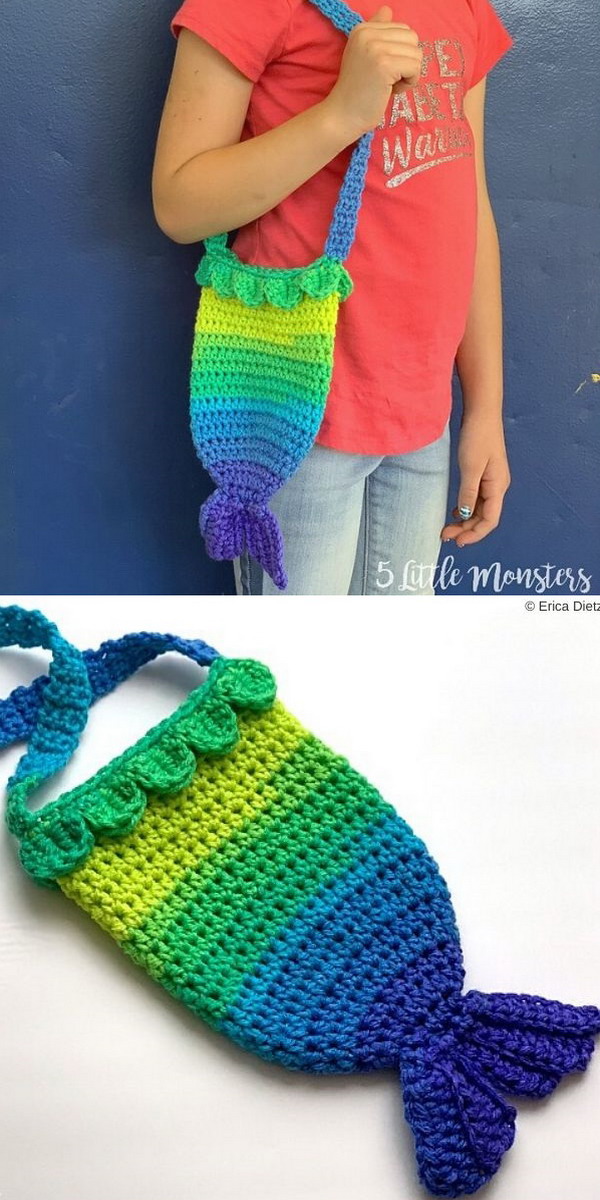 The full article about the free pattern and the photos are
here
. More info on raverly can be found
here
.