Of course, this next popcorn heart blanket is as sweet as a small baby… almost (it's obvious that nothing can compare to those small hands, feets and uncontrolled grins of a tiny face :). So, let's say a rainbow bobble heart is the next sweetest thing!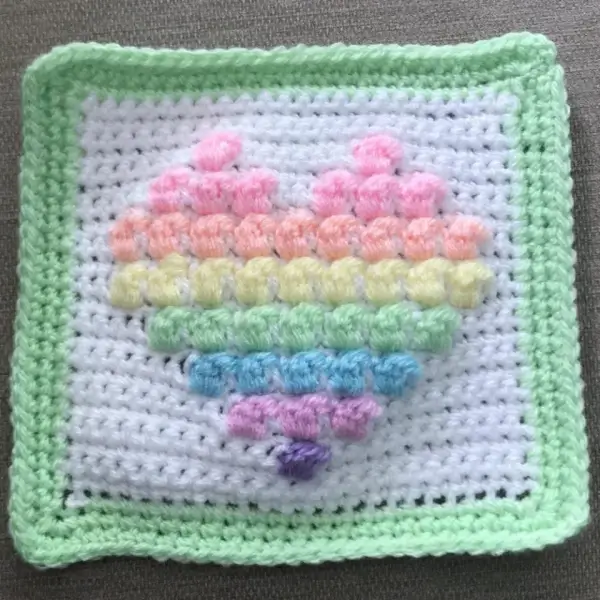 The original pattern is available at Cute Crochet Makes blog:
Rainbow Bobble Heart Square
more info about project photographed also here Rainbow bobble heart square.