To begin with, these shades of winter will put you in mind of a winter whiteout, with its swirly and foggy appearance. Moreover, you can easily adapt the size of this blanket by joining squares to any size you like. While it's usually made in cool winter white and blue colors, you can achieve a very optimistic and joyful efect with the Scheepjes Riverwashed Stonewashed color pack.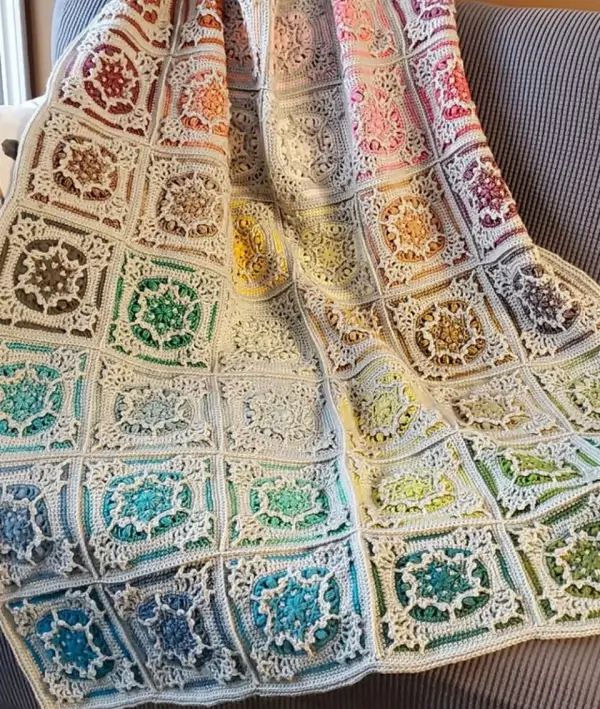 The original pattern is available at Every Trick on The Hook blog:
Blizzard Warning Blanket
more details about yarn in project photographed you can find here Blizzard Warning Blanket and here Blizzard Warning Blanket.