Designed by: Mims Designs
Christmas is just around the corner, so now is the best time to make some fun projects like blankets, that will keep you warm during winter time! This beautiful patchwork blanket is made by Mims Designsand it really has a Christas vibe to it. It's made with 9 cute blocks, each has different design on it.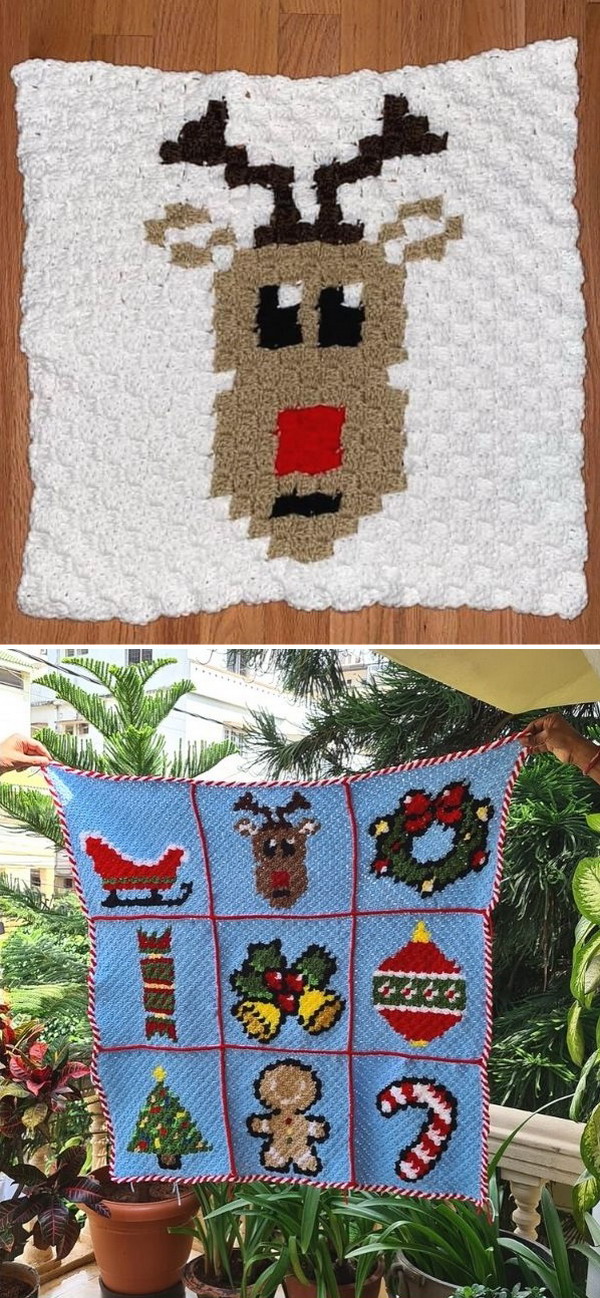 PHOTOS by Mims Designs / Ravelry.com
Find this free pattern on calcrochetalong.com or read more about it on Ravelry.