To expand on the subjec, this animal coaster is a smallish 4" round creature that's warming its back with your coffee. Due to the small bits, it's definitely a great project for "bustin' the stash" of pesky yarn ends.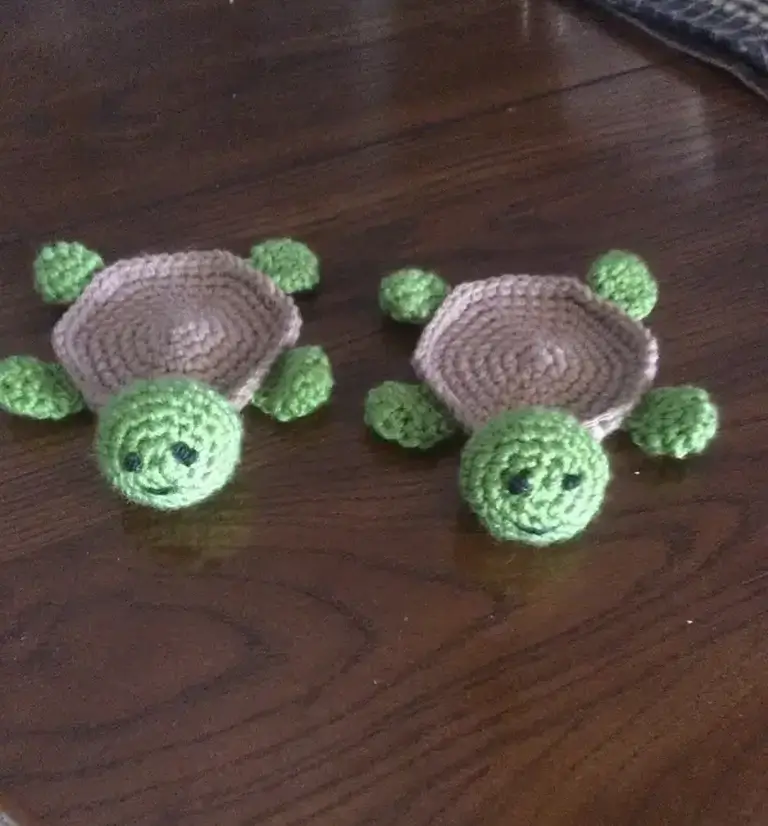 The full article about the pattern and the photos are here:
Turtle Coaster
more info about project photographed on Ravelry.