To begin with, this square baby blanket is super versatile. Since you can make it in any yarn weight, you can really vary up the look and texture. Moreover, if you use an ombre or gradient yarn, you will give it gentle, blended color transitions. In turn, these will greatly complement the crisply delineated textures.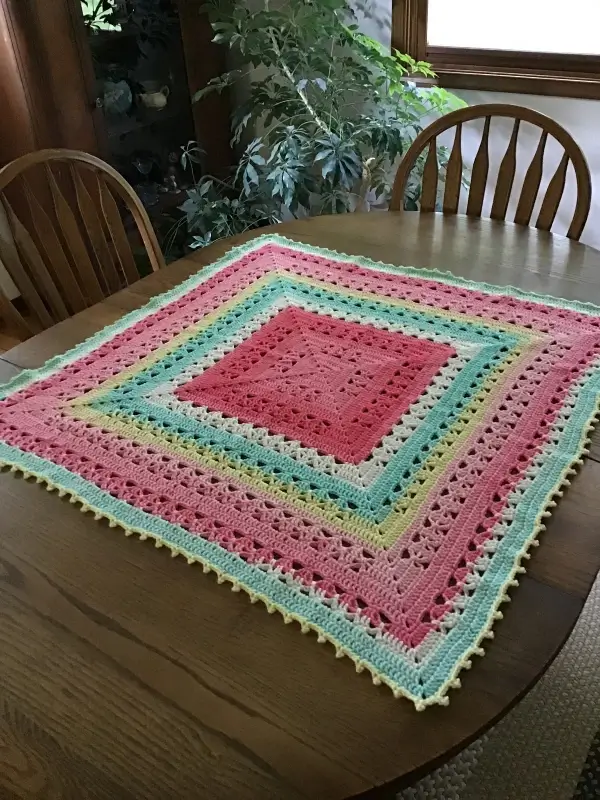 The original pattern and the photos are available on CrochetKim Website :
Lunar Crossings Square Blanket
More info about HDKrochet's project on Ravlery.