DESIGNED by Maria's Blue Crayon
Bobbles, zig-zags and stripes - if I was told that it's a good combination, I would ask if it isn't too much? But now I am confident that this design proves me wrong!Bobbles and Stripes Granny Square Blanketlook totally amazing and will look perfect in yourbaby's room.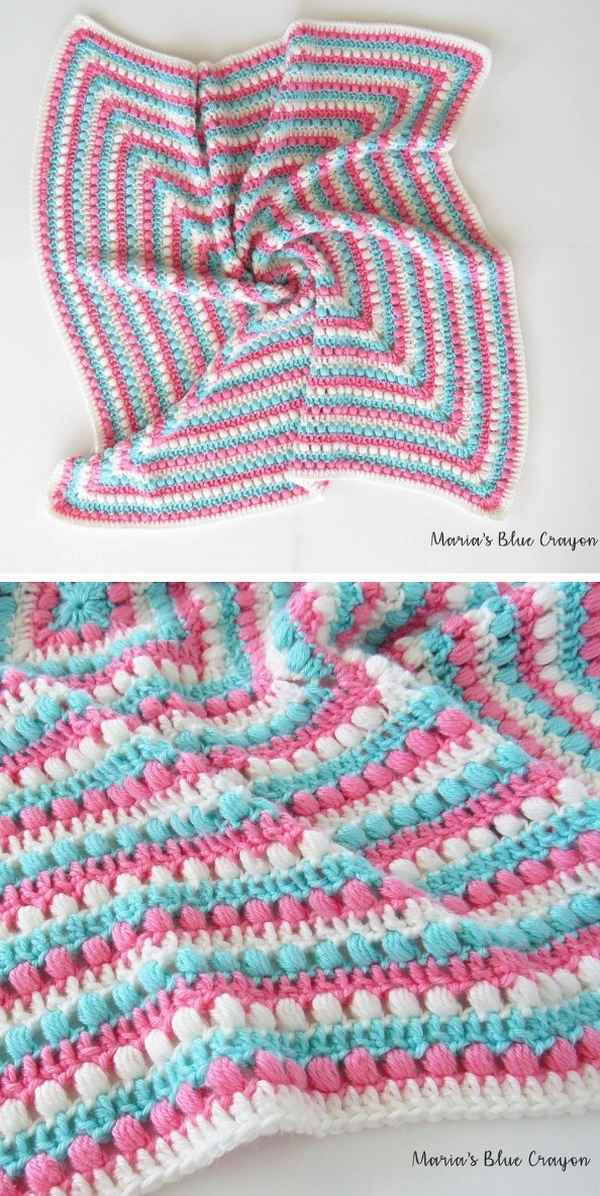 PHOTOS by Maria's Blue Crayon / Ravelry.com
Find original free pattern on Ravelry.