Just look at this cute Christmas cap with small reindeer, isn't it wonderful? Such cute extras make an ordinary Santa's hat turn into something special! Make this beautiful cap and give it as a Christmas gift to someone you like!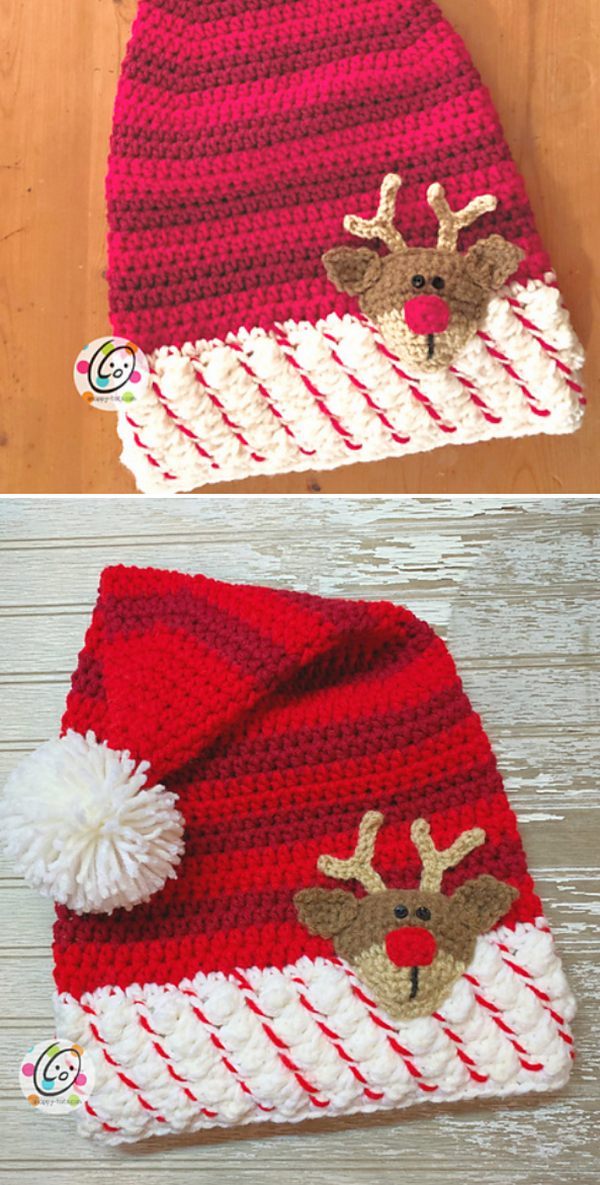 Photo is by Heidi Yates / Ravelry.com
Find this free pattern on Ravelry.