DESIGNED by BriAbby Designs
This warm Santa Hat isn't just typical hat, because it has two functions! It can be a Santa hat, but it can also be an ear warmer. When you remove the part with the pompom, it will turn into a Christamas earband. I love such surprising functionalities, I hope you too!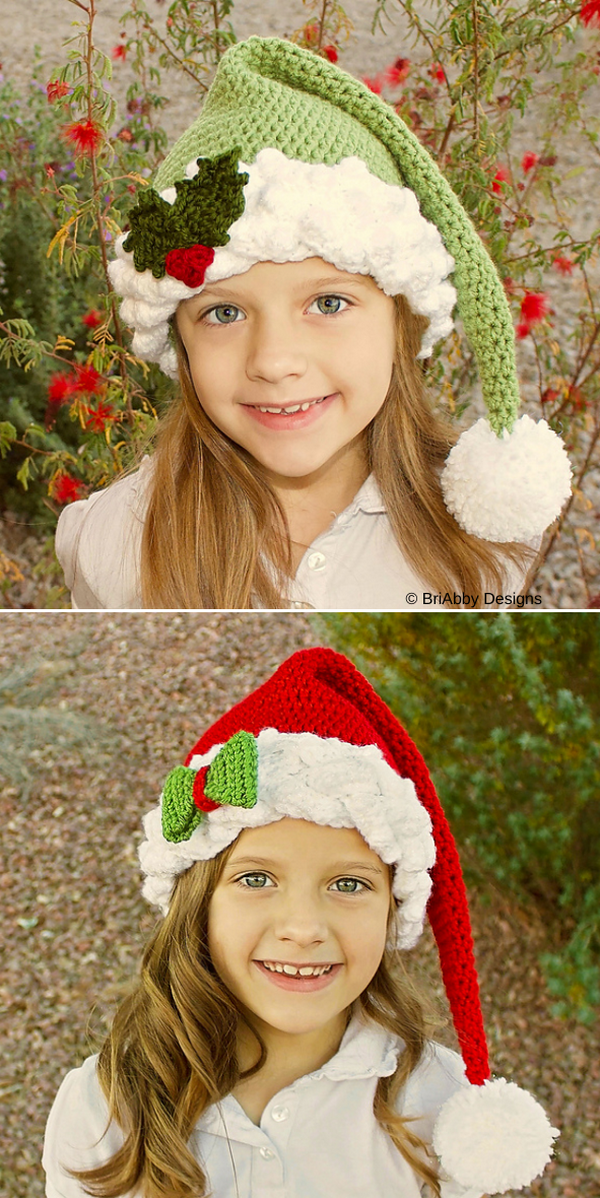 Photo is by BriAbby Designs / Ravelry.com
Find this free pattern on Ravelry.