Based on African flower square, this blanket is without a doubt one of the nicest, and at the same time simplest African flower patterns. Overall, it can be described as African flower meets granny squares, and the whole is greater than the sum of the parts.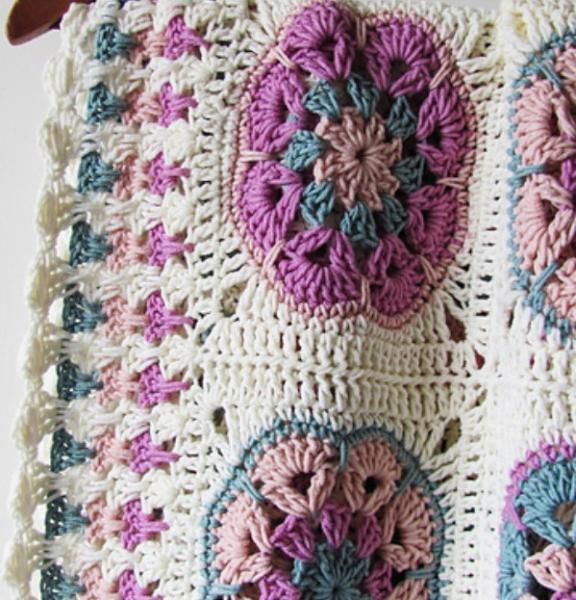 The full tutorial about African Flower square you will find on Made In K-Town blog:
African Flower Square Tutorial
More info about Katyanovikova's project you can find on Ravelry.