I absolutely love this shawl and I have to try this pattern! I hope you'll try it as well. It's such a delicate design, it looks almost magical, doesn't it? The delicate lacing is so beautiful with this amazing, emerald green!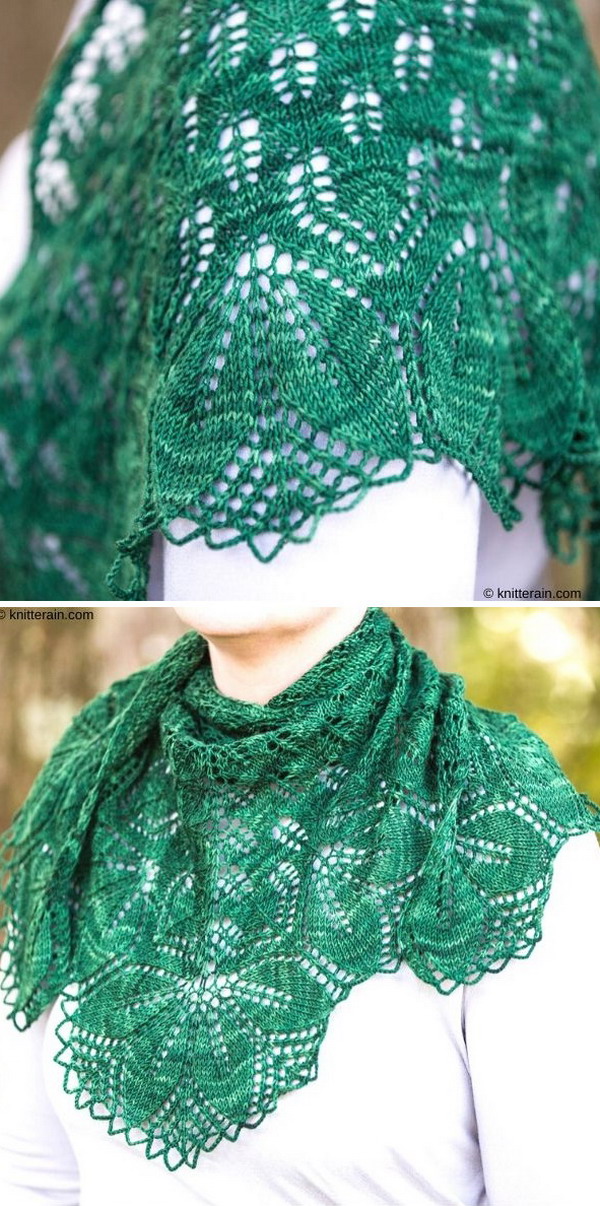 PHOTOS by Knitterain / Ravelry.com
Find original free pattern on knitpicks.com, or read more about it on Ravelry.