Designed by Denise Bartels
Making this amazing shawl is pure fun, because the pattern is really repetitive and easy, and the end result is just beautiful. Above all, choosing a darker color to knit this wrap will embellish this delicate, romantic lacing.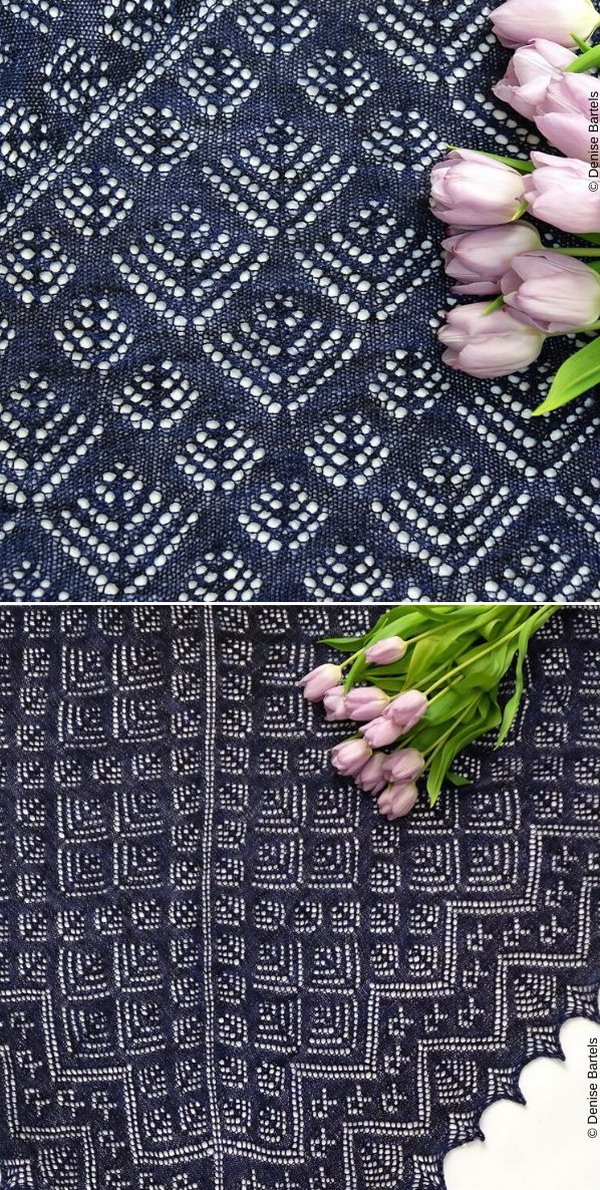 PHOTOS by Denise Bartels / Ravelry.com
Find original free pattern on Ravelry.