Designed by Denise Bartels
This delicate shawl is very repetitive to make and that's why it's perfect to relax while knitting it. The shape is unusual, therefore really original. In other words, it's an amazing gift idea and a very comfy accessory. I will try out this one for sure!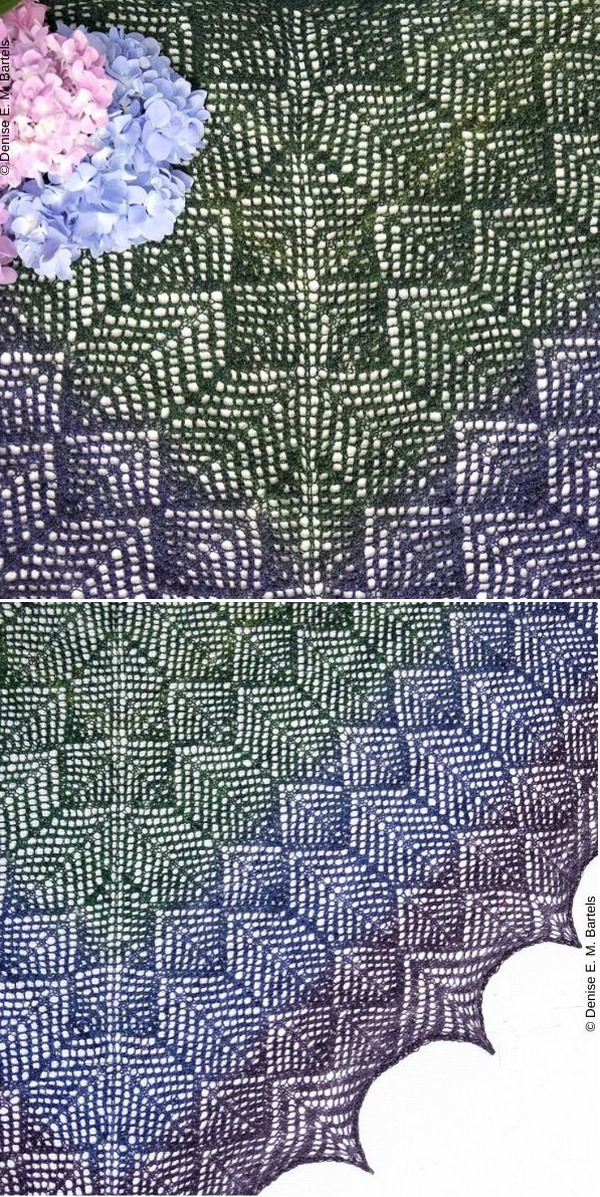 PHOTOS by Denise Bartels / Ravelry.com
Find original free pattern on Ravelry.