Designed by Ekaterina Popova
Wonderful girlfriends will bring joy to both adults and children. What's more, they will decorate the interior of the children's room and will be the best friends for your little princess, so it's a great gift idea. In other words, the knitted Girlfriends toy looks really delicate and girly and I'm sure every girl will love them!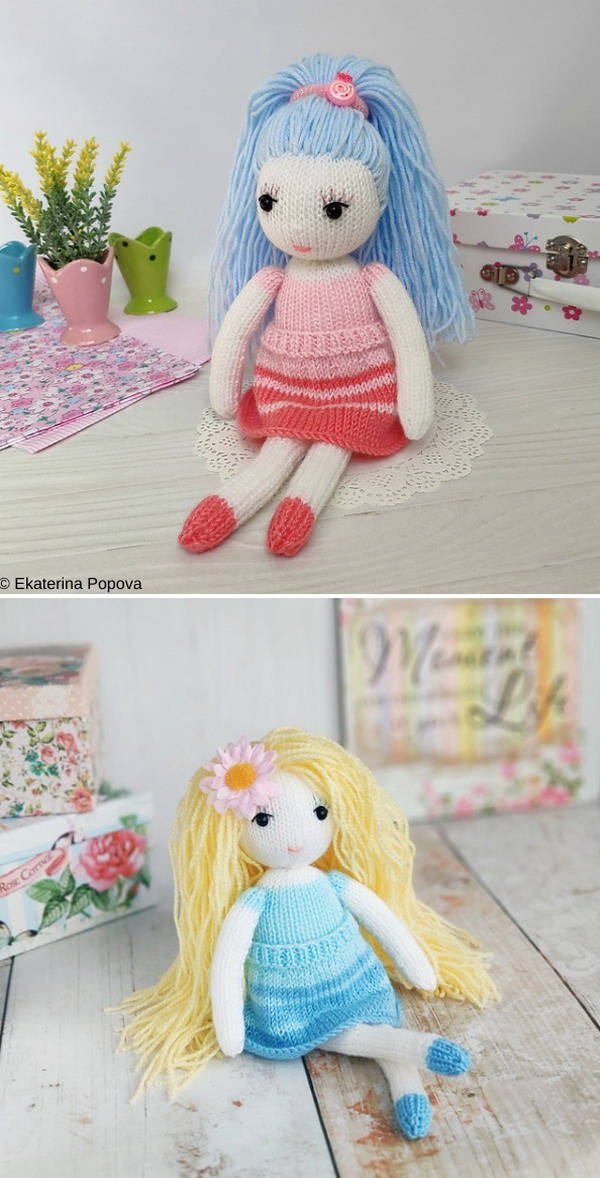 PHOTOS by Ekaterina Popova / Ravelry.com
Find original free pattern on Ravelry.