Designed by Esther Braithwaite
These lovely knitted toy Pretty Izzy Dolls look wonderful. Each one looks a little different, so you can make them look like your family member or friends! Isn't that great? What's more, you can also take a yellow and black yarn and create the right hair colors!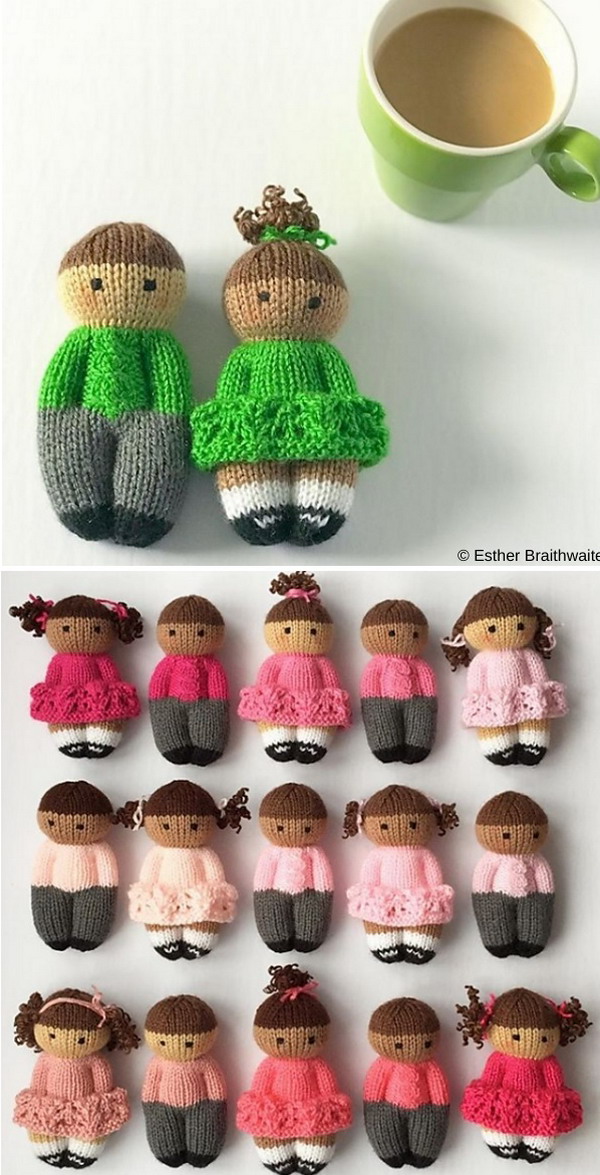 PHOTOS by Esther Braithwaite / Ravelry.com
Find original free pattern on Ravelry.