Designed by Ekaterina Popova
Do you know the Daisy? She's a cute knitted little pig! Daisy The Little Pig will become a good friend for you and your child, because she loves hugs very much. What's more, you can make a tiny scarf for her to keep her warm! I'm sure you will like this cute pink pig!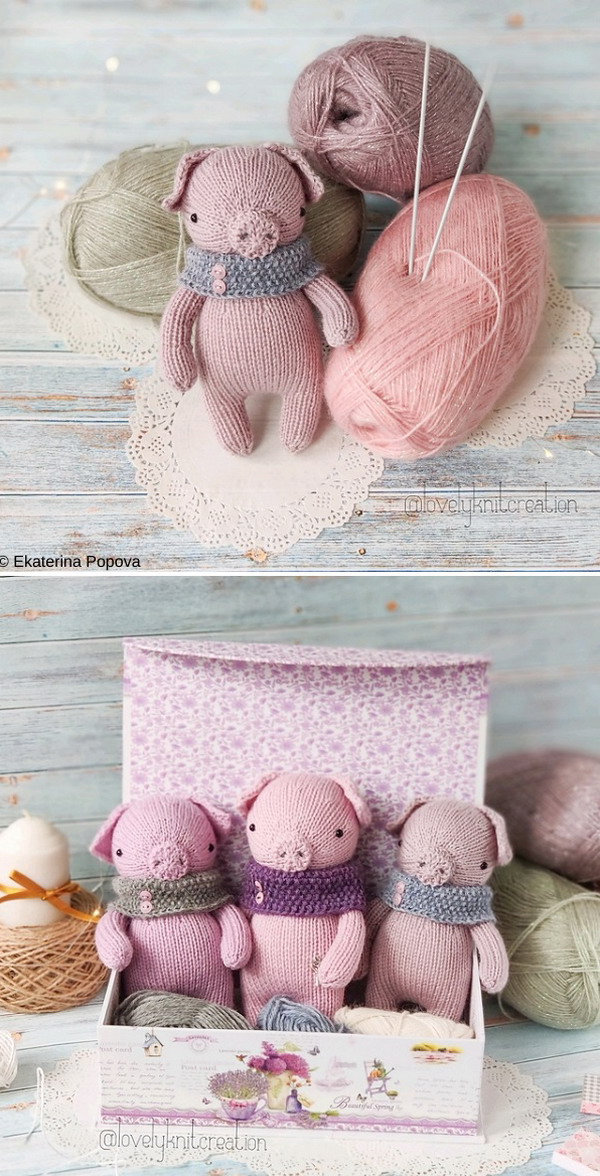 PHOTOS by Ekaterina Popova / Ravelry.com
Find original free pattern on Ravelry.