The more colors, the better! These amazing waves are beautifully embellished by the rainbow colors palette, that brings so much light and cheerfulness to the room! Lovely gift idea and you can easily adjust the size of it.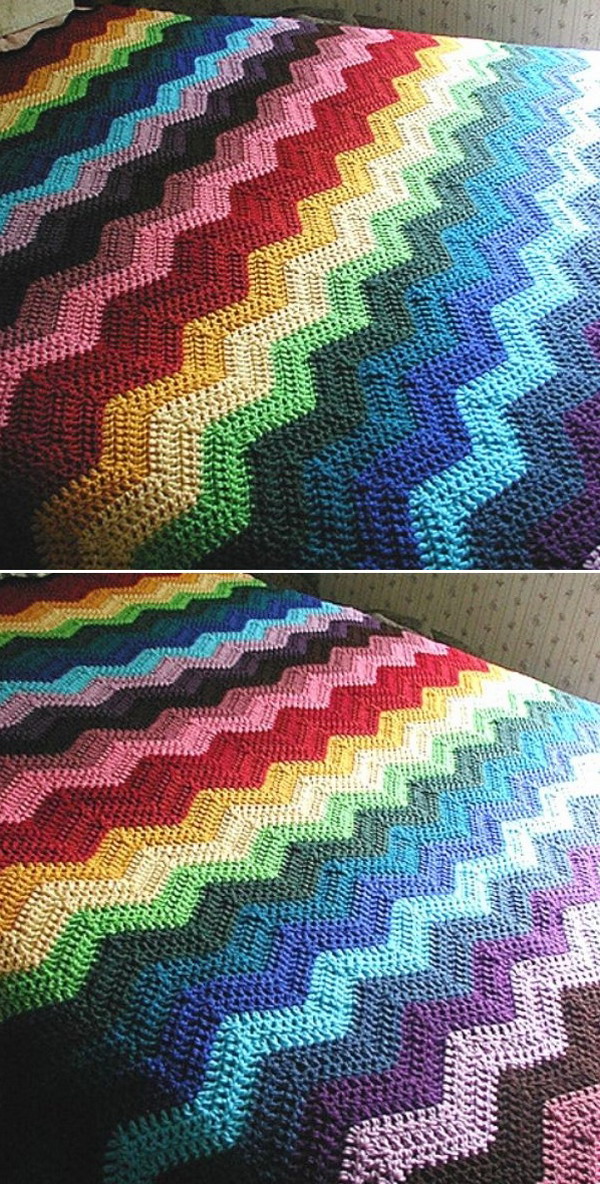 PHOTOS by Rissymur / Ravelry.com
Find original free pattern on handcraftingwithlove.com, or read more about it on Ravelry. This particular version is on Ravelry.