However, in order to build a flower blanket, you also need flower ideas. So, here is the pattern for the basal building block, a Frida flower on a black, hexagonal background. Overall, it's both colorful and elegant, a rare combination. To summarize, Frida's flowers are a well known motif. Nevertheless, they are still one of the greatest themes for crocheting.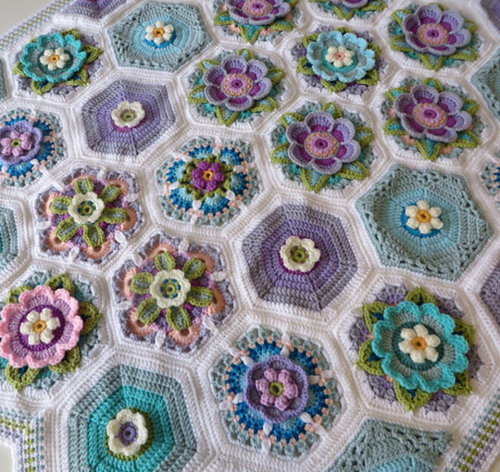 The original pattern and the photos are available on here:
More info about project photographed here.