Designed by Pam Knighton-Haener
Kinnedy Nichelle Block is a stunning floral design that you can use to make beautiful afghan or bedspread. Use couple of the same kind to create structural surface, continue adding concentric rows of stitches at the edges, or pair it with other intricate squares. You can use one as decoration, too! It's a project for experienced crocheters, but those of you who are still learning should definitely try it as a challenge!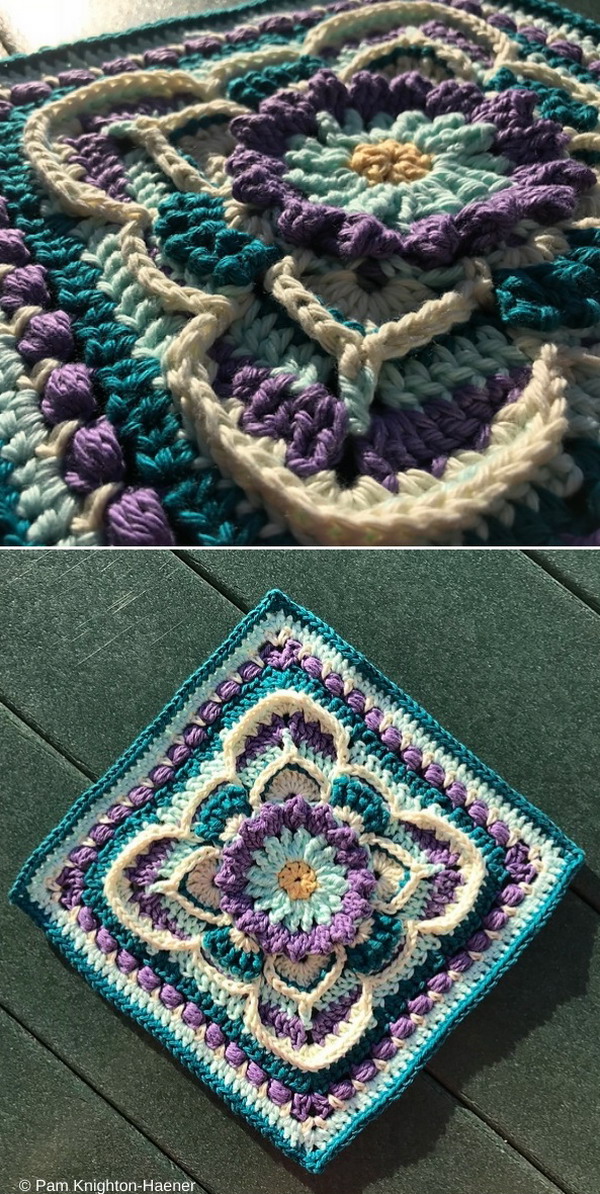 PHOTOS by Pam Knighton-Haener / Ravelry.com
Find this free pattern on Ravelry page here.