Sweaters and Cardigans
This Easy Cardigan Free Crochet Pattern features tapered sleeves and hidden pockets for a coat-like look. The long length makes this cardigan super easy to pair over jeans, dresses and leggings and the clean, streamlined look means that this cardigan will effortlessly fit into anyone's wardrobe. The technique is a lot easier than it seems. This pattern is accompanied by a video tutorial. The sizes (XS, S, M, L, XL, 2XL, 3XL) are available. Thanks Grace Forthefrillsfor sharing this free crochet pattern on forthefrills.com. The link for the free pattern is provided below photo. If you need easy-to-read PDF pattern, you can buy from here. It costs $3.77. Happy crochet!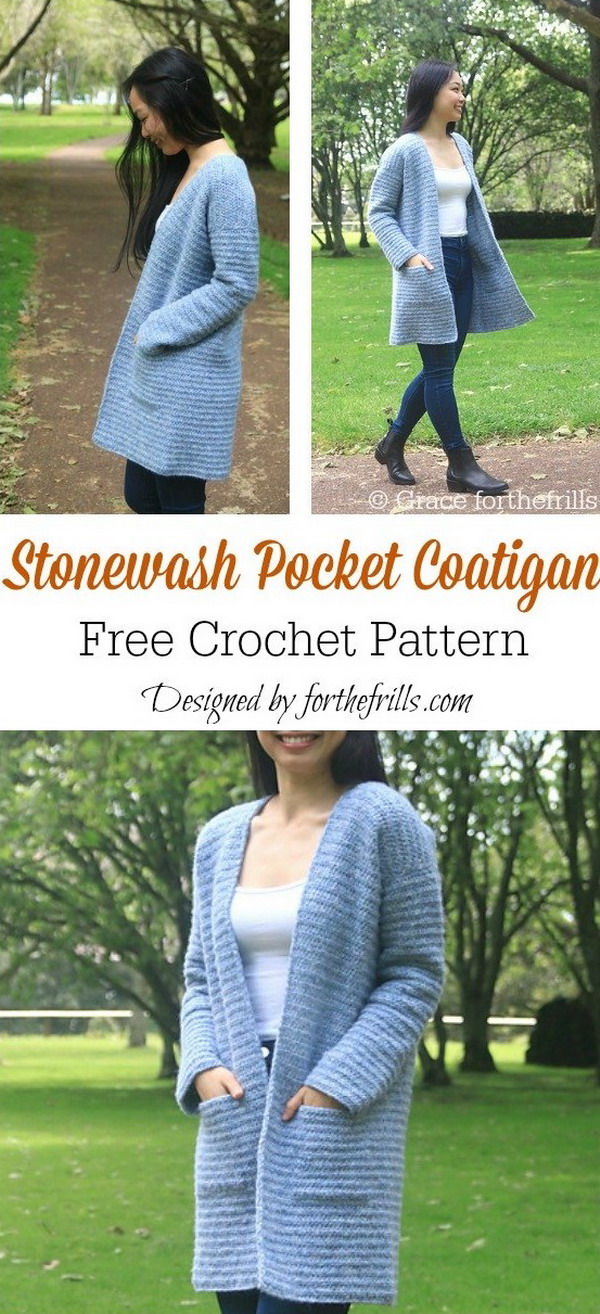 Click below link for free pattern...