Wavy blankets are simple, yet so eye pleasing, right? What's more, if you go for more contrasting colors, you can hero your baby develop their sight and mind! In addition to that, it's such a great gift idea for a baby shower!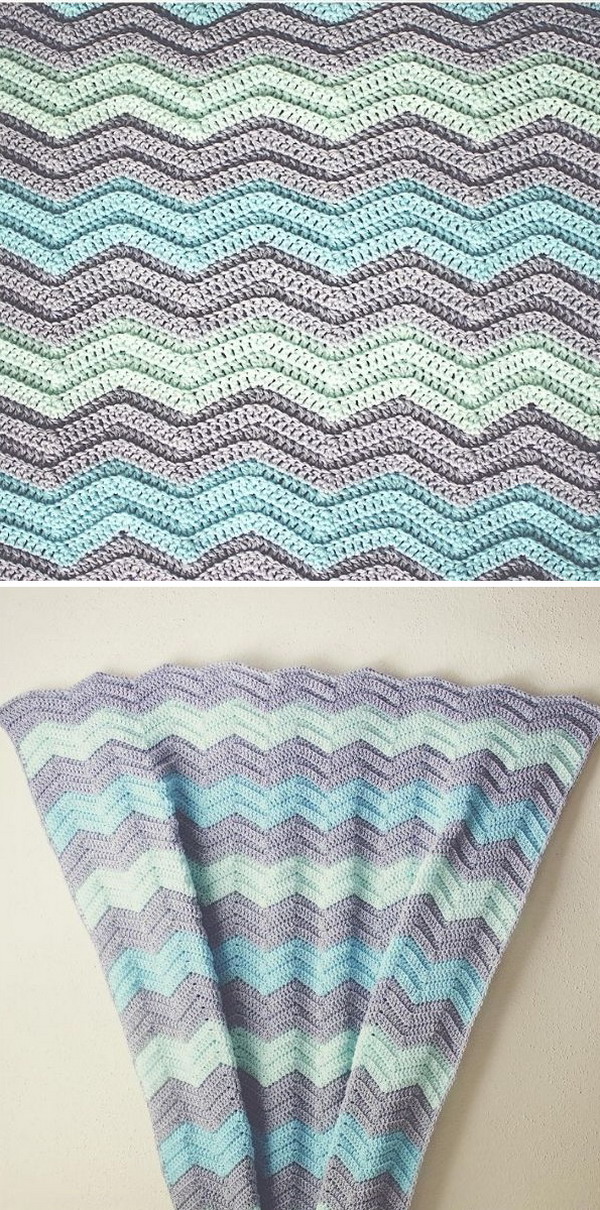 PHOTOS by yarnattacks / Ravelry.com
Find original free pattern on handcraftingwithlove.com, or read more about it on Ravelry. This particular version is on Ravelry.